The Best Google Fonts for a Website
You can find and buy fonts from various designers online. Google Fonts is a library from the folks at Google that offers free web typography for all who need it.
Almost 1,000 font families are available at the time of this article, and that number always seems to grow. Each font family provides additional styles and sizes.
Before Google Fonts, you either had to buy fonts or stick with what was given to you in a design platform. Google Fonts offers quick implementation of the fonts and they're free.
Why using the best Google Fonts matters
If you don't work in website design, you might wonder why it matters whether you have an extensive library of fonts. As long as text gives readers the information they need, it does its job well, right? The graphics and layout make sites look appealing. Who cares about the text?
People make a lot of incorrect assumptions about fonts. Graphic designers probably recognize some of those mistaken assumptions in the above paragraph.
The biggest mistake is confusing text with fonts. The text gives readers direct information. Fonts use typography to guide the website visitor's eye, emphasize certain pieces of information, and add to a website's attractiveness.
So, what are the best Google Fonts to choose from?
Below, we'll highlight favorite fonts based on the Google Fonts download analytics. Some personal preferences will be included, but overall, we want to make this as objective as possible.
Best Google Fonts:
Roboto is by far the most downloaded and installed Google Font. The reason for that is because it has a geometric, yet friendly, design to it. It creates a natural, smooth reading environment and provides the professionalism that most writing needs.
Merriweather is a serif font with the sole purpose of being easy to read on screens.
The Lobster font delivers a dynamic and display-friendly font with a unique focus on offering multiple variations of each letter. You don't have to choose the variations. Rather, the best ones are selected based on the context of the surrounding letters.
As the most popular handwriting font from Google, the Indie Flower option is bolder than other handwriting fonts, and it offers a carefree, smooth read.
A monospace font provides letters that all take up the same amount of horizontal space. In other words, the letters are the same width. Inconsolata, like other monospace fonts, provides a "coder" look. It reads well on the screen and is popular in the technology world.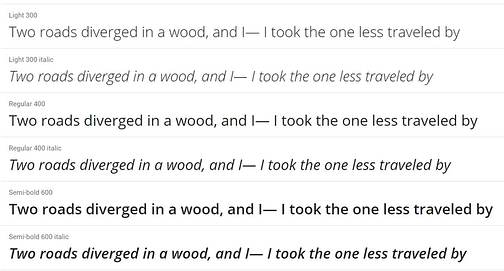 Open Sans focuses on neutrality and friendliness, allowing for its use in almost any format, from print media to internet publications.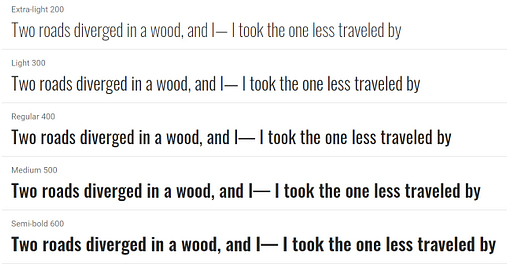 Using sans-serif and Alternative Gothic stylings, the Oswald font presents a reshaping of older fonts for the digital world.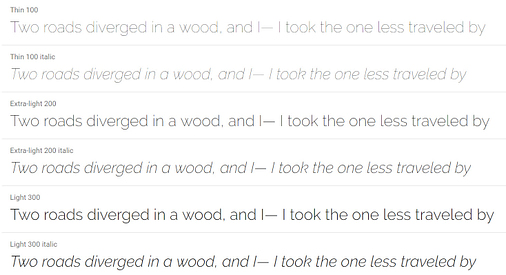 Raleway has an elegant design, using a sans-serif structure with a thin weight.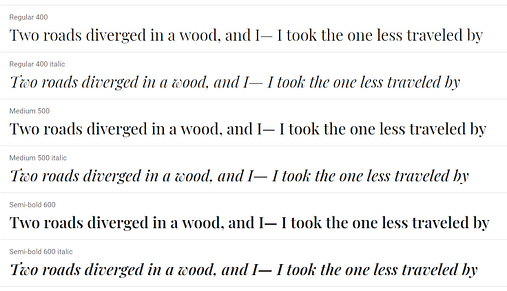 Playfair Display features a modernized version of past fonts that mimicked the styling of ink pens.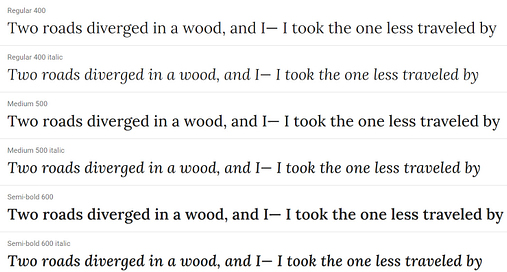 This serif font includes brushed curves and contrasts to generate a memorable, artistic feel, best used for paragraphs.

Slabo is part of a collection of developed fonts made specifically for the internet, particularly online advertisements.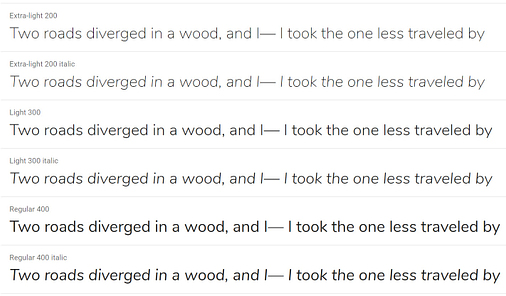 Consider Nunito if you're looking for a sans-serif font with rounded edges.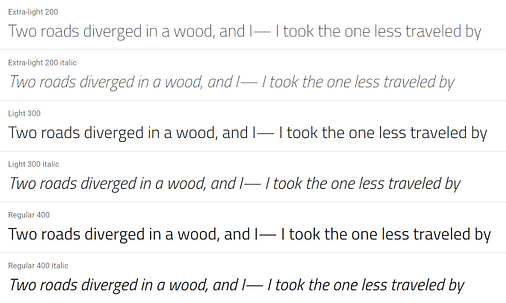 Design students are tasked with creating new versions of Titillium Web every year. It's part of a beautiful collection of web-ready fonts.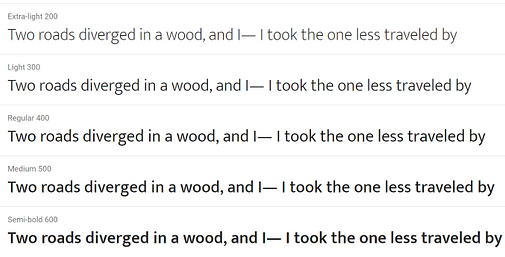 Both contemporary and versatile, the Mukta font is a rendition of classic Indian scripts made for the modern age of web publishing. We like it for creative works.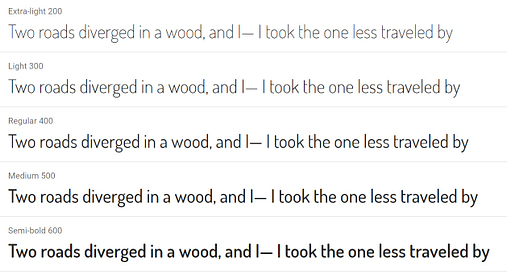 The Dosis font is a rounded sans-serif option that emotes a casual, contemporary feel.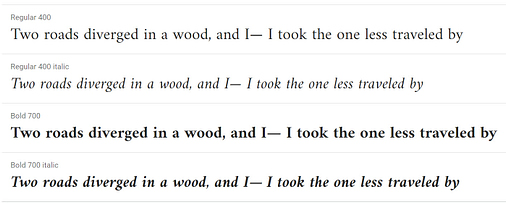 Pulling from classic Arabic fonts, Amiri's purpose is for books and longer paragraphs.

Anton is a sans-serif font that's too bold for many uses, but it's great for advertising.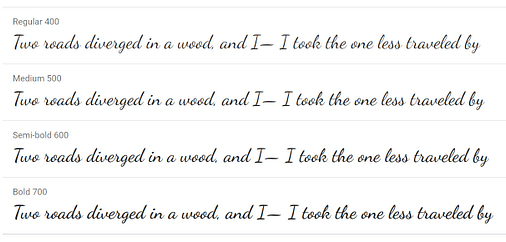 Try out Dancing Script for a spontaneous, bouncing look in online journals or blogs.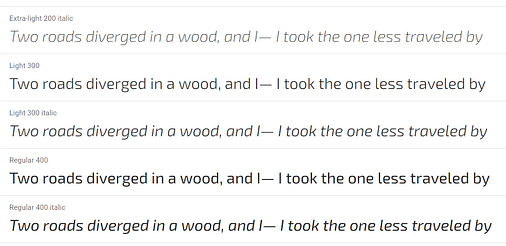 Exo 2 is a sans-serif that combines futuristic boldness and classic elegance.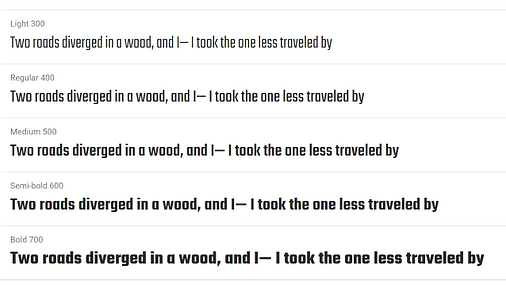 Teko grabs attention when being utilized in both online and print headlines.
The best Google Fonts work well on mobile devices
Perhaps most importantly, today's website designers need to think about how different fonts will appear on mobile screens. About 81% of Americans own smartphones. Most Europeans also own smartphones.
By country:
81% of French adults own smartphones.
72% of adults in Spain have smartphones.
71% of Austrians own smartphones.
With so many people accessing the internet via smartphones, it makes sense for website developers to choose fonts that will look clear on small screens. The trend toward smartphone ownership will only continue. A lot of people still use desktop and laptop computers, but smartphones play an undeniable role in how people browse content, shop, and communicate.
Categories of Google Fonts to explore
Before you can distinguish the small differences between the best Google fonts, you need to learn the general categories that people use when identifying fonts.
Serif fonts
Serif fonts have small lines at the bottom of letters. The lines often look like little feet. Brands that choose serif fonts often want to look luxurious and intelligent.
Popular serif fonts used by today's website designers include:
If you're not familiar with the latest typefaces, think of Times New Roman. It's probably the most famous serif font used today.
Sans-serif fonts (often referred to simply as "sans")
"Sans-serif" simply means "without serif." These fonts don't have the "feet." Brands that use sans-serif fonts may want to create a modern, hip personality.
Popular sans-serif fonts include:
Futura
Circular
Graphik
Gotham
If you use word processing software, try Calibri to see a common sans-serif typeface.
Thank you For Reading.
Team The Webismart.